Universal Double RC Transmitter Case
XB-UniTrans-2
$219.00
The Universal Double RC Transmitter Case is a watertight, crushproof case that stores RC transmitters in an easily transportable, compact shell. Our custom blue foam insert accommodates a variety of transmitters on the market, including Spektrum, Protek and more.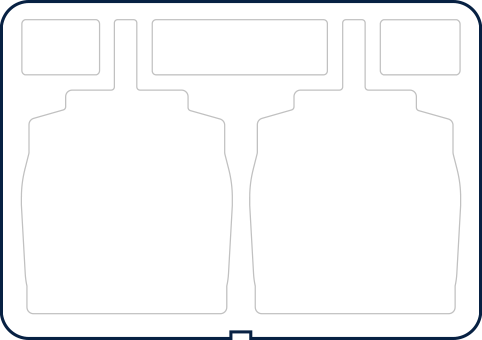 Universal Double RC Transmitter Case
Miscellaneous
Miscellaneous Accessories
2 RC Transmitters
Features
Water-jet precision cut with closed cell foam to resist water and dust infiltration.
Our custom foam is housed in a durable SKB military spec case used by military and industrial leaders.
Made in the USA, Shipped Worldwide
Padlock holes include stainless steel padlock protector clips
Waterproof and dust tight design (MIL-C-4150J)
Molded-in hinge for added protection
Trigger release latch system
Snap-down rubber over-molded cushion grip handle
Ambient pressure equalization valve (MIL-STD-648C)
Resistant to UV, solvents, corrosion, fungus (MIL-STD-810F)
Resistant to impact damage (MIL-STD-810F)
Lifetime replacement guarantee
Remember! - If it doesn't say GPC in the foam, it isn't guaranteed!
Specifications
Exterior Length
19.68 in
Exterior Width
15.18 in
Exterior Depth
5.46 in

Interior Length
18.50 in
Interior Width
13 in
Interior Depth
4.75 in

Weight
7 lb
0.00 oz
Shipping Weight
8 lb
0.00 oz
Shipping
policy

Read our shipping policy
for more details.

Return
policy

Read our 30 day return
policy for more details.

Customer
support