Universal RC Transmitter Case
XB-UniTrans-1
$130.00
The Universal RC Transmitter Case protects your RC transmitter in a tough, waterproof compact shell that is easy to transport. Our custom blue foam insert accommodates a variety of transmitters on the market, including Spektrum, Protek and more.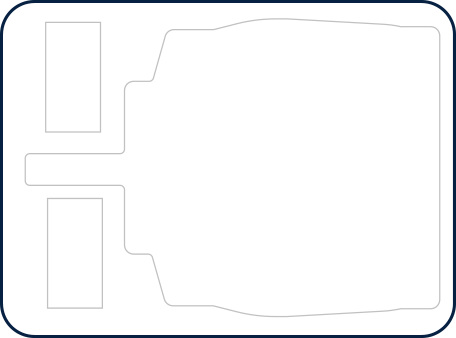 Universal RC Transmitter Case
2 Miscellaneous Accessories
1 RC Transmitter
Features
Water-jet precision cut with closed cell foam to resist water and dust infiltration.
Our custom foam is housed in a durable SKB military spec case used by military and industrial leaders.
Made in the USA, Shipped Worldwide
Waterproof and dust tight design (MIL-C-4150J)
Molded-in hinge for added protection
Trigger release latch system
Snap-down rubber over-molded cushion grip handle
Ambient pressure equalization valve (MIL-STD-648C)
Resistant to UV, solvents, corrosion, fungus (MIL-STD-810F)
Resistant to impact damage (MIL-STD-810F)
Lifetime replacement guarantee
Remember! - If it doesn't say GPC in the foam, it isn't guaranteed!
Specifications
Exterior Length
13.18 in
Exterior Width
11.12 in
Exterior Depth
5.21 in

Interior Length
12 in
Interior Width
9 in
Interior Depth
4.50 in

Weight
4 lb
0.00 oz
Shipping Weight
5 lb
0 oz
Shipping
policy

Read our shipping policy
for more details.

Return
policy

Read our 30 day return
policy for more details.

Customer
support